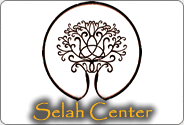 DHBC
Events and Concerts
Click here for calendar
with Cuong Rhodes
Click here for more information!
Six Star Refugee Partnership
www.six-star-refugee.org

In 1999, five Presbyterian churches (Church of the New Covenant, Druid Hills Presbyterian, Hapeville Presbyterian, Rock Spring Presbyterian and St. Andrews Presbyterian) met to find ways to help refugee families coming to Atlanta. These five churches were joined by Druid Hills Baptist Church who offered a house on their property and the Six Star Refugee Partnership, Inc. was formed. In 2006 Druid Hills United Methodist, Morningside Presbyterian and St. John's Lutheran joined the partnership. While St. Luke's Presbyterian joined the partnership in 2007.

Currently the partnership leases apartments to house refugee families. The apartments provide safe, affordable housing and resettlement support to refugee families.

Each family accepted into the program can occupy the apartments for a period of up to two years. During that time they are assisted with obtaining medical care, enrolling children in schools, tutoring, English classes as needed, obtaining employment and adjusting to life in their new community.

Referral of families come to Six Star through the International Rescue Committee (IRC).

In addition to housing, the partnership provides furniture, household goods and clothing as well as friendship, transportation and other resettlement assistance.